AMA with Predrag Cvitanović
On October 8th, during the regularly scheduled GAP virtual Happy Hour, we held our first Ask Me Anything (AMA) session with special guest, Prof. Predrag Cvitanović. Answering questions submitted prior to the event as well as questions from the chat, Predrag shared interesting life stories, insight about being a global citizen, and advice about being a happy and successful graduate student and physicist.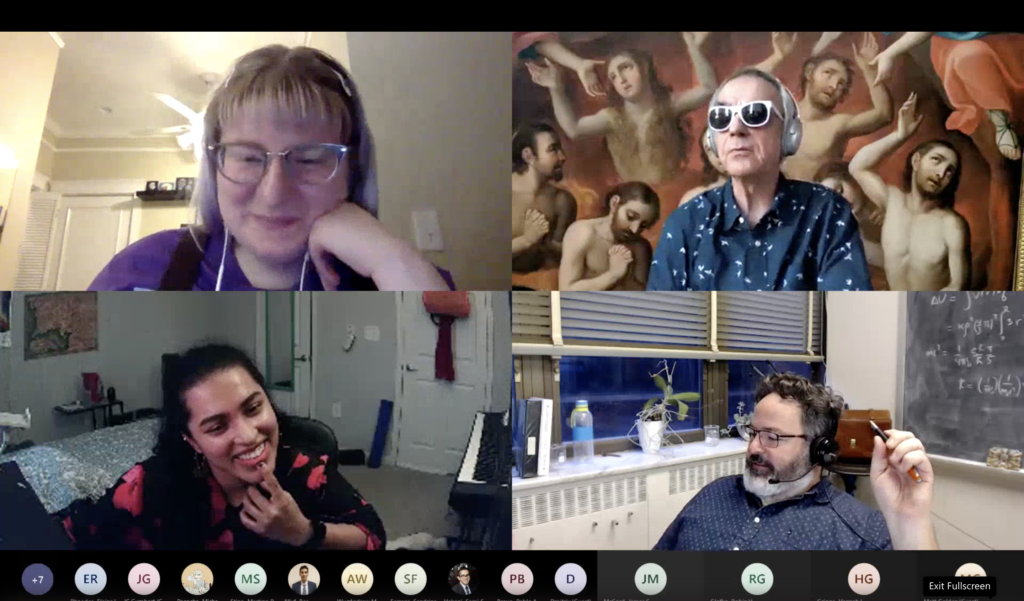 November, 12th at 6pm EDT, join us for another AMA session with guest Prof. David Ballantyne, Astrophysicist, Associate Chair for Graduate Studies in the School of Physics, and improv comedian! Look out for the announcement via email/Slack/the Facebook group the week before for a link to the meeting and one for submitting anonymous questions.