Mentoring Sessions
Throughout the fall semester, GAP was happy to reach out to the new class of physics graduate students by providing mentoring sessions aimed to present the resources offered at Georgia Tech and some useful insights to help improve their time within our school.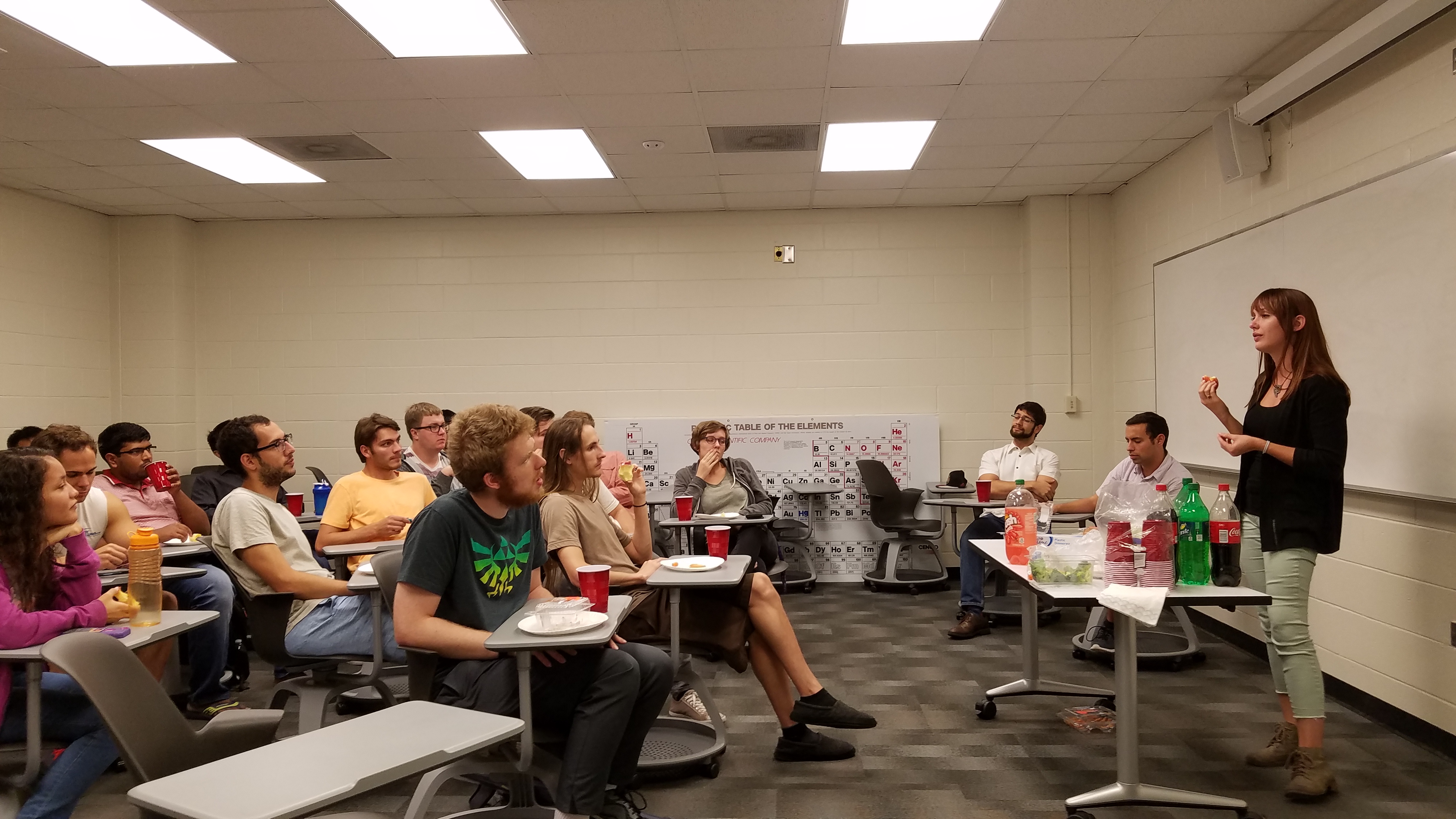 Our mentoring effort took place over three sessions, each being followed by discussions/questions from the student body:
Academics:

how to academically succeed the 1st year program of physics classes and beyond

Stress Management:

provide useful resources aimed to develop and ameliorate the life of graduate students

Career Prospects:

provide insights for most career paths available to physics doctorate students
GAP would like to thank the student-mentors who volunteered to make those sessions happen. We hope we can re-conduct such effort next year with the class of 2018!