Ask Me Anything Series
A look at some of our past AMA events. If you're an SoP faculty member and are interested in being our next AMA speaker, please fill out the Contact Us form at the bottom of the page.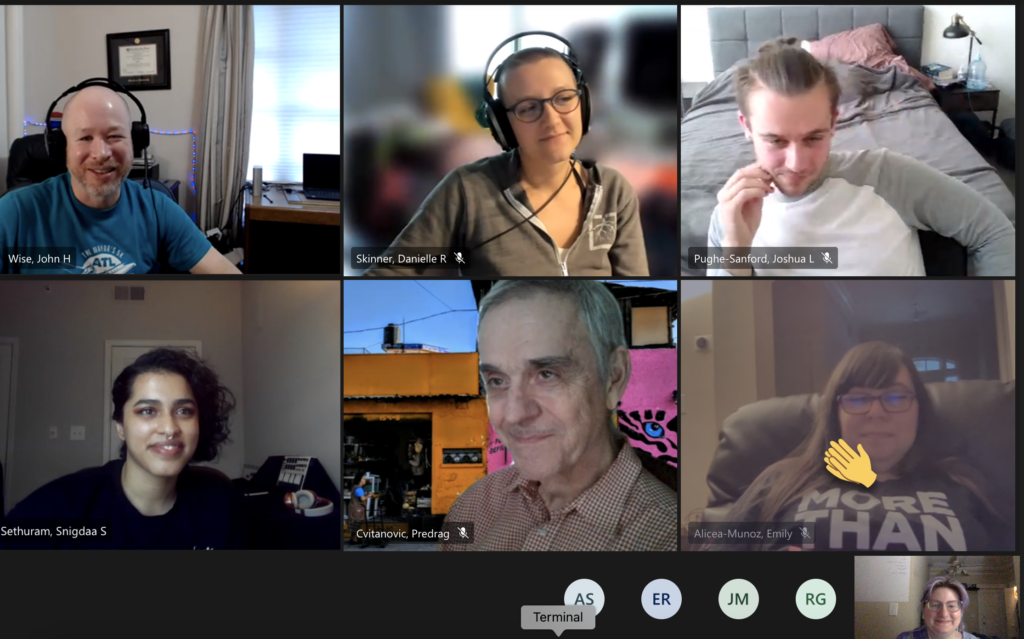 Screenshot from the AMA with Prof. John Wise on April 8th, 2021. Please check out our blog post for a brief overview of some of the topics he touched on 🙂
A look at the anonymous submission form for our AMA with Prof. Martin Mourigal that we upload with every AMA. If you're interested in asking an anonymous question at our next AMA, please keep an eye out on the SoP slack channel or mailing list for info on the submission forms.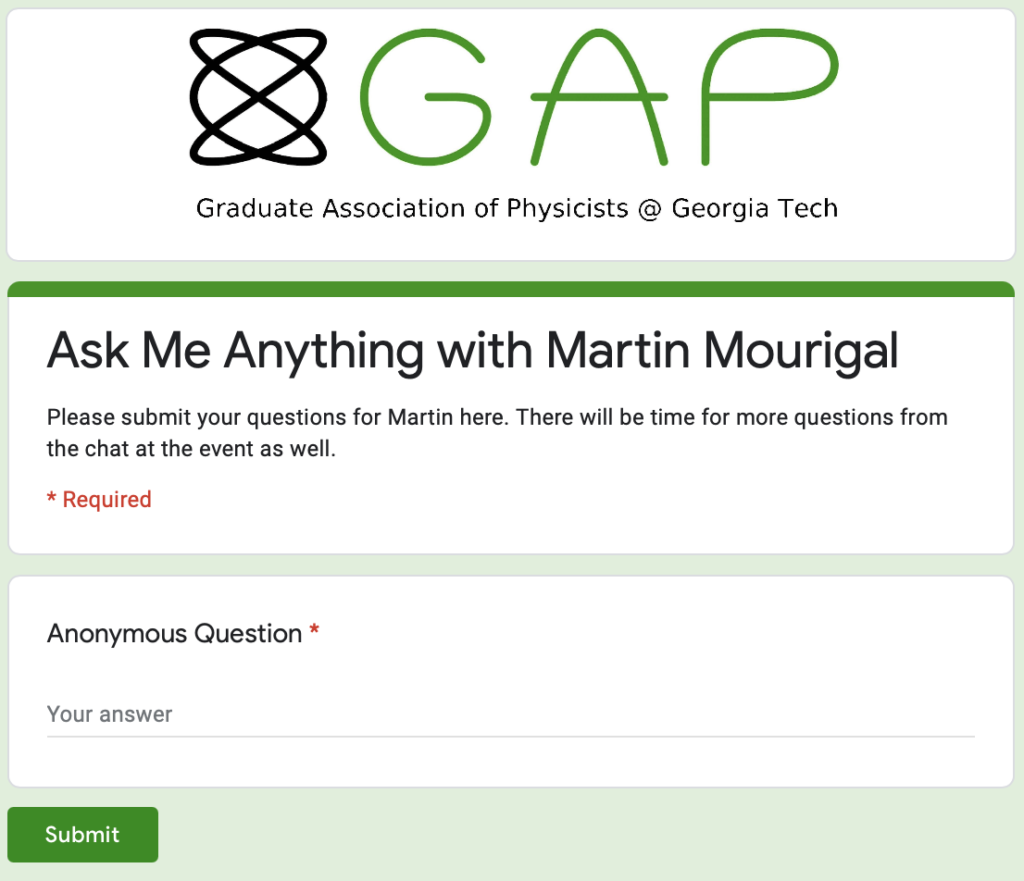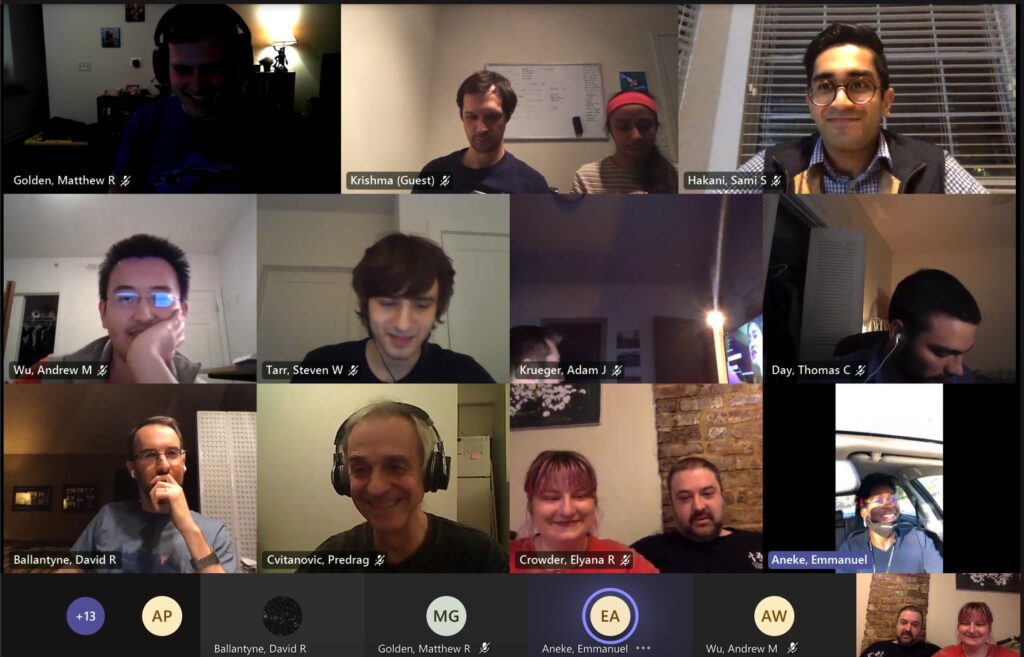 A shot from our AMA in November 2020 with Prof. David Ballantyne, the man all physics grad students know and love! Be sure to check out our post, and keep an eye out for more
Our first AMA in the series, hosted in October 2020! We got to know Predrag a little better and we couldn't have had a better time. Come hang out and get to know the School of Physics faculty at our Ask Me Anything series events 🙂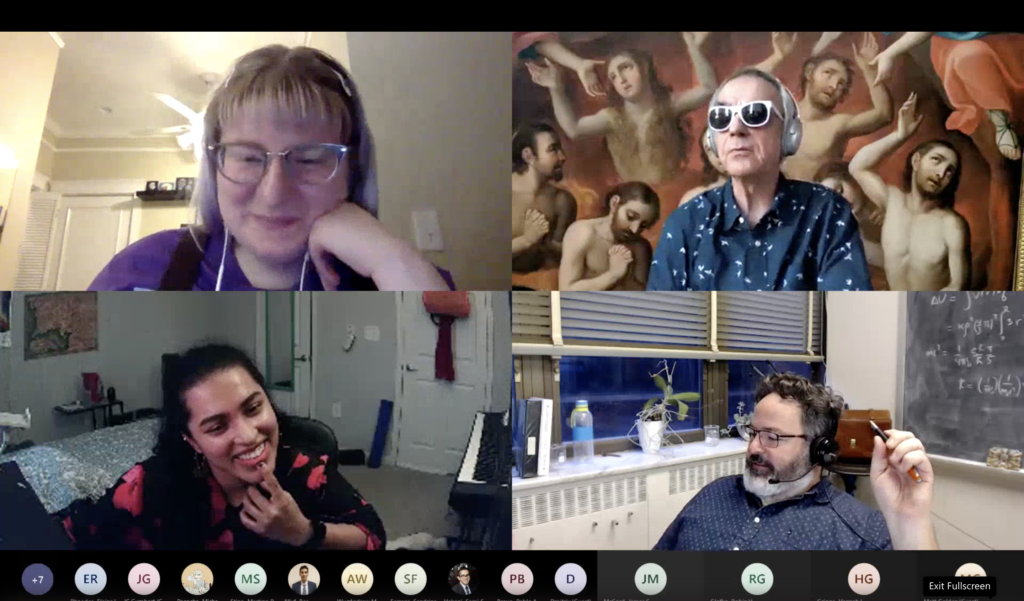 Are you a faculty member or alumni interested in being the next AMA host? Let us know below