Jonas Cuadrado talks Data Science at Feedzai
On November 5th, Howey welcomed back former PhD candidate Jonas Cuadrado. Jonas has been working as a data scientist for 2 years at Feedzai, a company that uses machine learning algorithms to detect fraud and minimize risk in the financial industry. In his career talk, Jonas gave an overview of data science, detailed what he enjoys about his day-to-day work, and talked at length about the necessary steps to enter the field of data science with a background in physics. He was accompanied by an HR representative who accepted résumés and job applications.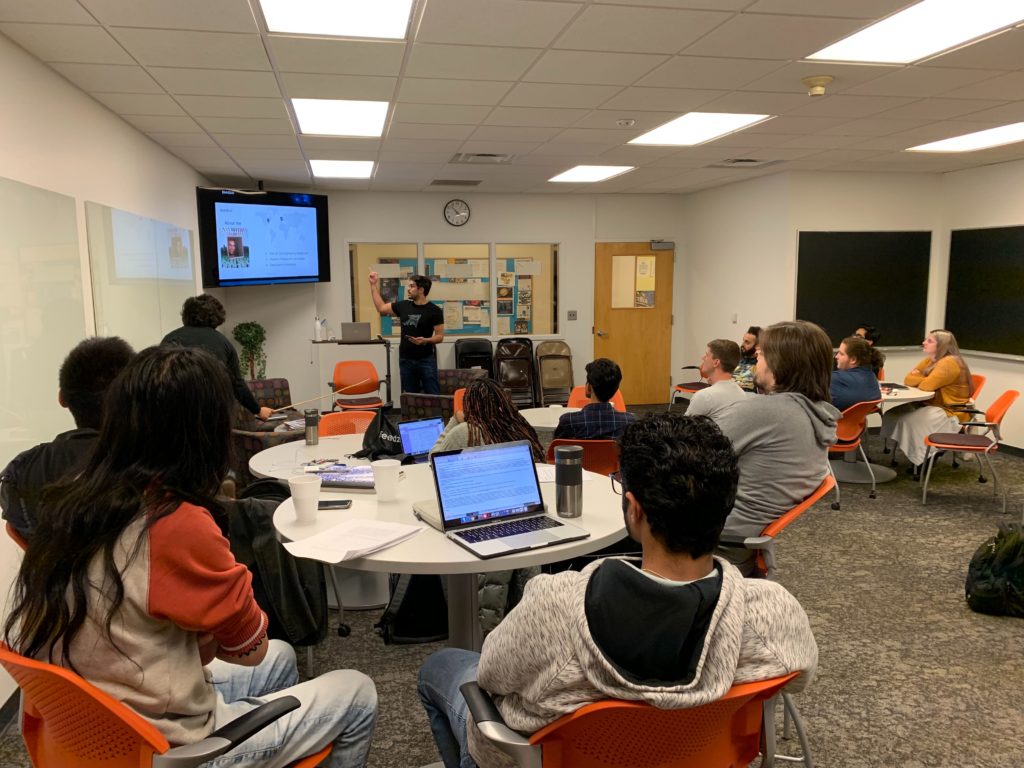 We look forward to hosting more professionals in our series of career talks. Stay tuned for announcements about future speakers! If you would like to request a speaker from a particular industry or academic setting, please reach out to our career development chair, who can be found on the About page.